Most people are not familiar with the name Charles Prior Hall, but millions of them have slept on his invention – the waterbed.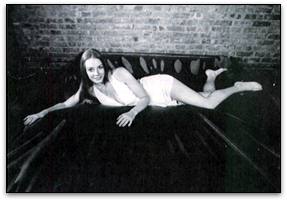 Introduction:
At a time, the waterbed was synonymous with modernity, luxury, and a touch of counterculture flair. It represented a break from tradition, offering a new promise of sleep comfort. This article navigates the history, design, and cultural impact of this once-popular sleep surface.
Origins
Waterbeds, also known as "liquid support for human bodies," were not an invention of the free-loving 1970s as many assume. The concept can be traced back to the 1800s when Scottish physician Dr. Neil Arnott introduced a water-filled bed to prevent bedsores in hospitalized patients. However, it wasn't until the 1960s that they gained commercial success. In 1968, Charles Prior Hall, a furniture designer in California, decided to create the world's most comfortable chair. Taking his cue from the trendy bean bag chairs of the time, Hall filled a large inflatable vinyl bag with 300 pounds of liquid corn starch and titled his creation "the Incredible Creeping Chair."
Unfortunately, he found that when he sat in it, he tended to sink so far into the chair that he felt swallowed by it. He next tried to replace the liquid starch with Jell-O ™, which soon became lumpy and uncomfortable. Finally, he abandoned his idea to develop a chair. He filled a rectangular piece of vinyl with water and called his creation "the water bed" (so named after the water-filled mattresses used for over 100 years for invalids.) For years, you could find waterbeds everywhere, and in hotels and apartments for rent, they were all the designer rage.
Hall loved his creation but found that the mattress became ice-cold and clammy when the water cooled. He therefore, set out to develop accessories for the bed, including a heater, a liner, and a patch kit.
How They Work
The fundamental design of a waterbed includes a vinyl bladder that holds water, encased in a frame, and typically placed on a platform. The amount of water and the addition of baffles inside the bladder influence the bed's firmness and wave motion. The sensation of sleeping on a waterbed is often described as floating, with the bed conforming to one's body shape.
Benefits and Challenges:
Many waterbed enthusiasts swear by the unparalleled comfort and support. They often highlight benefits such as even weight distribution, reduced pressure points, and potential relief from back pain. Additionally, waterbeds are durable and resistant to dust mites and allergens.
However, waterbeds have their share of challenges. They can be heavy, making relocation difficult. The potential for leaks, though rare with modern designs, can be a concern. Temperature regulation, requiring heaters for colder climates, can also increase energy bills.

Decline and Potential Resurgence
By the late 1980s and 1990s, the waterbed wave began to ebb. Introducing other mattress technologies, like memory foam and adjustable air beds, provided stiff competition. However, like many things nostalgic, waterbeds have seen a modest resurgence in recent years. Modern designs address earlier issues like wave reduction and weight distribution, making them more appealing to today's consumers.
 Cultural Impact
Waterbeds weren't just a sleeping accessory; they were a cultural statement. They found their way into movies, songs, and even celebrity bedrooms. The idea of a waterbed spoke to innovation, challenging the status quo, and was undeniably intertwined with the zeitgeist of the 70s and 80s.

Conclusion
Waterbeds have made a lasting mark on the world of sleep and design, from their historical antecedents to their peak in the 20th century and their current niche status. They stand as a testament to human ingenuity, the quest for comfort, and the waves of change in cultural tastes.