If you were a young male in 1973, you may not remember your favorite musical group, television show, sports team or movie. You will remember, however, your favorite past-time – collecting Wacky Packages.
[ad#badfads-336×280]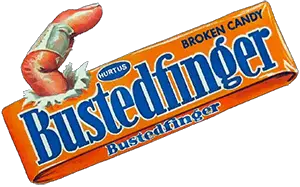 Wacky Packages first appeared in 1967 in the form of stamp-like cards with die-cut artwork on the front which acted as parodies of the national advertisements of the day. The parodies were based on the spoofs commonly done by Mad magazine, a popular magazine of the time. A collector would then punch the stamp out of the card, lick it and then stick it onto the surface of a notebook, lunchbox or locker.
Wacky Packages exploded in popularity in 1973 when Topps trading card company released a new version of the cards. This version peeled off for easier placement and included parodies of many of the days most prominent television and magazine advertisements.As the sticker popped up in school everywhere, so did the profits from Topps. With the success and wide-appeal of the stickers came significant problems as well. The companies who were being spoofed did not find humor in the parodies and sent cease and desist letters to Topps. Topps was generally given 90 days to stop selling the offending stickers which only gave Topps a reason to find a different company to spoof, thereby increasing their sales even more. This went on and on until inevitably, they ran out of companies to spoof. By this time, however, Topps had contributed to the clutter across American schools.
Only one lawsuit (for Tetley tea bags – spoofed as "Petley Flea Bags"). Topps showed that they regularly spoofed themselves and walked away victoriously in court.
Between the lucrative years of 1973-76, more than 16 series of cards and they made a reappearance in 1985 and then again in 1991. The 1973 cards, however, are the ones remembered most fondly and have become collectors items today. Many of the companies they spoofed are no longer in existence but their memories live on.