In 1955, many of the fashionable young girls in the United States wore full skirts made of felt with an attached patch in the form of a poodle. These skirts were called poodle skirts.
[ad#badfads-336×280]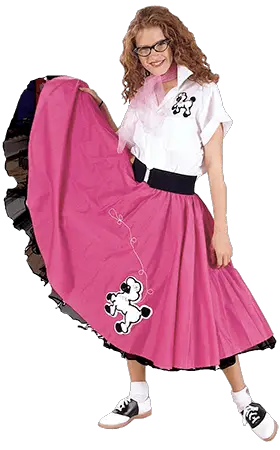 Though known as poodle skirts, they were not limited to poodle patches but instead were often decorated with patches of flowers, records, cars and other animals. Its popularity developed among young teenage girls and when those young girls grew into young women, they also grew out of their poodle skirts. The fad thus faded away as young women moved towards a more casual, sophisticated look.