In 1974, the United States was in the midst of a national fuel crisis due to the OPEC oil embargo. Enter the moped.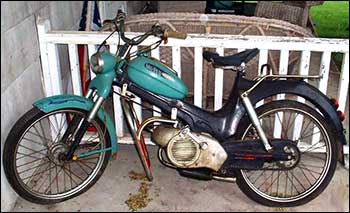 Introduction
From bustling European streets to the scenic routes of Southeast Asia, mopeds have established themselves as a staple of urban transport. Offering a blend of simplicity, affordability, and efficiency, these compact two-wheelers have an interesting history and a loyal following. This article delves into the world of mopeds, tracing their evolution and their place in today's transport landscape.

What is a Moped?
The moped, which was half bicycle/half motorcycle, had existed for years in Europe but had not made it to the United States, in part because of safety restrictions implemented by the Department of Transportation. The term "moped" is a fusion of "motor" and "pedal," which aptly describes its design. Early mopeds were essentially bicycles with a small engine and pedals. The pedals made it possible to ride the moped as a bicycle if needed, especially useful during engine failures or when starting the engine.
The bikes had very small engines and often could not exceed 40 miles per hour. What they could do, however, was run for up to 220 miles on one tank of gas. Because of the problems caused by the aforementioned energy crisis, mopeds caught on like wildfire, with more than 250,000 people in the United States owning one in 1977. Alas, as gas prices eventually moved down and automobile companies devised more efficient cars, the moped's popularity and usefulness began to fade.

History and Evolution
Mopeds emerged in Europe after World War II. The war left economies shattered and fuel scarce, necessitating affordable and fuel-efficient transportation options. Enter the moped: an ideal solution that allowed people to navigate cities and towns efficiently without breaking the bank.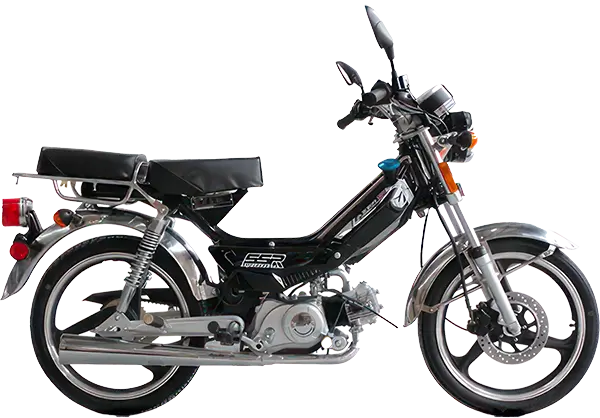 Over time, as technological advancements flourished, mopeds evolved. Modern variants often forgo pedals and instead adopt a more scooter-like appearance, blurring the lines between traditional mopeds and their scooter cousins.
In 1972, Serge Seguin of France wrote his Masters thesis on the European moped. After receiving two mopeds and a small amount of money from a company called Motobecane, Seguin traveled throughout the United States promoting the vehicle. After lobbying Congress on its fuel efficiency benefits, Seguin was able to get more than 30 states to devise a specific vehicle classification for the bikes.
During the oil crisis in the United States in the 1970s, travelers were forced to wait in lines for hours just to get a tank of gas. Most cars to that point were not very fuel efficient and people looked for a new method of transportation which could could allow them to travel efficiently and reasonably. Enter the moped.
Features and Benefits
Fuel Efficiency: Mopeds are renowned for their miles-per-gallon figures, making them an economical choice for city commuting.
Affordability: In general, mopeds are cheaper to purchase, insure, and maintain than larger vehicles.
Ease of Parking: Their compact size makes finding parking spaces in crowded areas a breeze.
Eco-friendly: Lower fuel consumption means reduced carbon emissions. Additionally, electric mopeds are on the rise, offering an even greener alternative.
Conclusion
Mopeds, with their rich history and adaptability, have cemented their place in the global transportation narrative. As we steer towards a more sustainable future, these compact rides are set to play an even more significant role, bridging the gap between tradition and innovation.