The Twiggy Look was named after 17 year old, 90 pound British model Leslie Hornby.
[ad#badfads-336×280]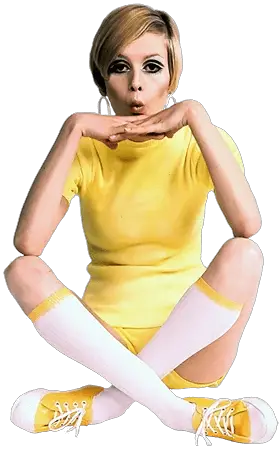 The look originated in 1966 and described a waif-like female body type, with very little in the bustline or in the hips, which meant that very few women could meet the requirements.
As Hornby gained in popularity and was featured on the cover of Vogue and Newsweek magazines, women across the world began to shed their classical feminine curves for the ultra sleek look.
The Twiggy Look faded out after one year as Hornby herself grew out of it and other women grew tired of starving themselves