During the Roaring 20's actress Clara Bow seemed to stand as a symbol for the fun-loving, sexy and sassy woman of the day.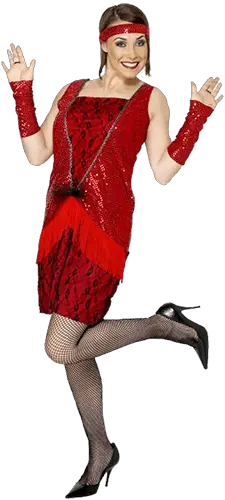 With higher hemlines and plunging necklines, these women delighted in frequenting the Prohibition-era speakeasies and doing the Charleston, the favorite dance of the era.
The flappers bucked the system, defying the rules laid out by society. These women drank, smoked and enjoyed the company of men without any shame. The fun was short-lived, however, as the Roaring 20's was overrun by the Great Depression.